This initiative has been developed by Wakkas Khan DL, who has brought together a group to undertake a series of projects aimed at improving trustee diversity and inclusion.
Trustees Unlimited has agreed to use its platform and resources to support this work.
The panel's first initiative, launching in November 2020, is the Inspire List, focused on racial and ethnic diversity. 
We recognise that the panel is not representative of all diversity characteristics and will be working to expand our membership over the coming months.
Background
The strength of a charity's governance can make all the difference to its prospects, and the diversity of experience, skills and backgrounds of those trustees around the (zoom) table is absolutely critical in ensuring decisions are well made.
We know that not enough charities have that diversity. Many have recognised the need, but don't know where to start or are struggling to attract a broader range of applicants to their vacancies.
The group has identified two key areas for action:
Demand: changing attitudes and practice on boards to recruit beyond their own networks and at a minimum advertise positions openly. Additionally, to build cultures and environments where all board members can thrive.
Supply: work to encourage underrepresented groups to apply to join and serve on charity and other social sector boards.
Trustee Diversity Panel members
---
Wakkas Khan DL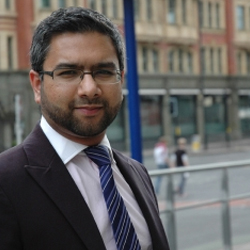 Wakkas Khan is a humanitarian, philanthropist and dental surgeon, specialising in young people, interfaith and charity.
His professional career has covered the fields of healthcare, international diplomacy, education and community cohesion, and he has acted as an advisor for various government departments. Wakkas is currently the Chair of The Prince's Trust Mosaic North West, a charitable mentoring initiative founded and supported by HRH Prince of Wales. In 2017 in the aftermath of the Manchester Arena Bombing, he founded Young Interfaith – a national grassroots initiative that seeks to bring together young people of all faiths and non to inspire them to collective social action. Prior to this he sat on senior-level boards and committees at the General Dental Council and the University of Manchester, and was a governor at both The Christie Hospital and St Chrysostom's Primary School.
Earlier in his career Wakkas worked with the Foreign and Commonwealth Office Engaging With The Islamic World Group, and was a member of the Faith Advisory Panel of Experts to the Secretary of State for Communities and Local Government, as well as the government's Preventing Extremism Together Taskforce. Wakkas qualified in dentistry in 2004. He is a Fellow of the Royal Society of Arts and in 2019 was appointed Deputy Lieutenant of Greater Manchester.
---
Faiza Ali
Faiza Ali's background is in community organising. She began working in the charitable sector in her late teens on local campaigns around access to education for marginalised communities, housing, gender and racial equity. Since then, Faiza has gone on to work for a number of U.K charities including the Barnardo's, Oxfam and the Anti-Tribalism Movement where she delivered youth leadership and innovation programmes. Currently, Faiza works for Comic Relief as a Portfolio Manager working with partners who are delivering projects supporting young people at risk of violence, increasing access to funding for marginalised social entrepreneurs and leveraging the power of popular culture for social change around racial justice and migration.
---
Harish Bhayan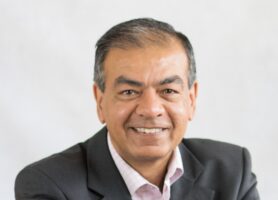 Harish Bhayani is a specialised diversity consultant, trainer and researcher since 2001. His expertise is grounded in some 20 years of prior experience working in large corporations; Exxon Mobil, Rover Group and Deloitte. Harish works principally with boards to help them set and deliver EDI strategies. He has developed leading edge approaches in areas such as Unconscious Bias, Diversity Strategy, Inclusive Leadership, Diversity Benchmarking and Supplier Diversity. He has been guiding world class clients on Unconscious Bias since 2009, delivering training and strategies for minimising bias risk, measuring biases and implementing specific bias reduction solutions. He has been a member of the Diversity & Inclusion Network at the CIPR since 2011.
Harish has also followed a boardroom level career since 2006 as a NED and advises boards on their diversity in a professional capacity. Currently a trustee at Homeless Link and a NED at the NRLA. Harish has previously held trustee/Chair roles at Crisis and smaller homelessness charities. In 2017 he completed his tenure as a governor at his local High School with 1500 students (Ofsted Rating 'Outstanding'). His other board level activities include setting up his own businesses and investing in other start-ups with non-executive roles.
---
Darren Franklin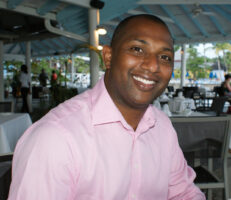 Darren has had a varied career with experience in wide-ranging roles in Sales, Recruitment, People Development, Contract Management and latterly Higher Education.
He is a knowledgeable Board Member with Governance experience at a school level as well as a County level, being a member of the Buckinghamshire County Council School Consultative Board.
Trustee experience includes being a Trustee of the Education Support Partnership, a Trustee at the Danes Educational Trust and he is currently a Trustee at Relate, with the role of Treasurer and Chair of the Finance Committee.
Darren has a degree in Business Studies, an MBA from Henley Business School and a Professional Certificate in Executive Coaching, also from Henley. He is currently lecturing on Leadership, Management and Developing Talent as well as Organisational Resilience at University.
---
Masruba Tasnim
Masruba is an Inclusive Leadership and Talent Consultant.
Her experience spans across the private, not-for-profit and public sector. She has extensive experience in D&I, Learning & Development, HR Operations and Corporate Social Responsibility. She supports leaders to create impactful change and realise the potential of socially and ethnically diverse talent, for their organisations.
Masruba actively increased the diversity of early talent employees entering City careers and employee volunteers, to show candidates diverse working professionals that they could aspire to. She is dedicated to increasing representation and belonging in workplaces, through D&I initiatives, social mobility programmes or inclusive recruitment. During lockdown, she facilitated webinars to global employees on 'Race Conversations', 'Safe Spaces' and the 'Attraction, Retention and Belonging of Black Employees' leading open conversations about Racial Equity.
Masruba is dedicated to ensuring the belonging of underrepresented groups and believes in amplifying lived experiences. She is also experienced in managing graduate and social mobility programmes to increase representation within careers in the City of London.
Masruba regularly gives back to the local community by volunteering – networking, coaching, and speaking on panel events; topics including Allyship at Work and Intersectionality.
She has been mentoring diverse mentees, for over 7 years, to upskill them, empower them to realise their potential and provide careers guidance.
In 2021, she was awarded the Multiverse mentoring programme's 'Inspiration Award'.
Masruba is Associate CIPD qualified and a Mental Health First Aider.